Follow the journey of three grotesque clowns in a treacherous and highly-physical ascent of Mount Everest. Tattered and beaten down, Smog, Gregor, and Mayo have been together on the tallest mountain on Earth for too long - constantly attempting to summit the elusive peak for what feels like, or may be, eternity. The clowns endure blizzards, avalanches, excruciating cold and pain, and most horrible of all, each other's company. All for a chance at the view on top of the world and the glory it comes with.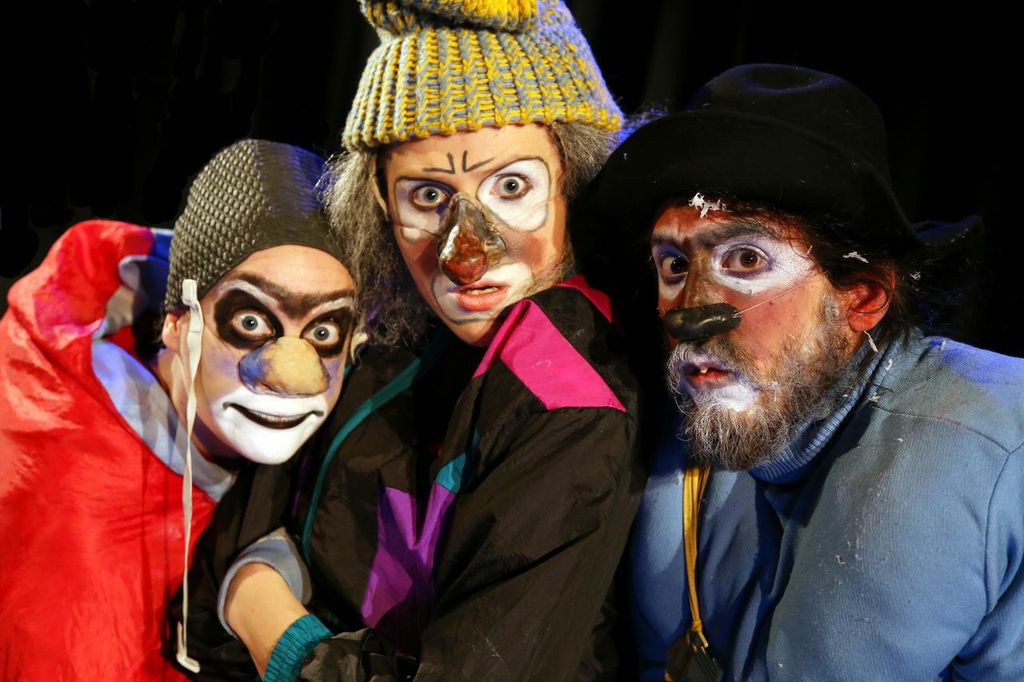 Falling Fools is an international ensemble of theatre makers who met at Dell'Arte International School of Physical Theatre in 2010. Representing Moldova, Denmark, and the USA, the three fools were brought together by their love for clown and eagerness to make vigorous and vehement work. In 2013 Falling Fools was founded by Anthony Arnista, Ruxandra Cantir and Amelia Van Brunt, who joined forces to create 'Summit Fever' as part of Dell'Arte's MFA Thesis festival of that year.

The trio works physically and improvisationally. Most of their material evolved from working on bits in character. They like to trip, slip, and fall, climb on top of each other, act out images they find inspiring, inhabit strange realms, and most importantly, try every wacky idea that sprouts from someone's head. 'Summit Fever' began with a vision of an intense and ruthless play between obtuse characters and with the environment that surrounds them. The players were thinking about the idea of achieving unlikely objectives at any cost and striving for the impossible. Once the artists learned of a few Everest mountaineering stories, everything fell into place.
Show runs 50 minutes. For booking: ameliavanbrunt@yahoo.com